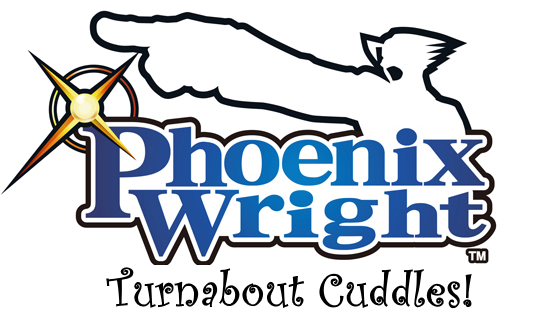 Phoenix Wright - Turnabout Cuddles!
A downloadable game for Windows and macOS
It's your first day as a new recruit at the Wright Anything Agency!
But just as you're settling in, someone gets murdered! It's up to you to solve the case, and maybe find love if you have the time!
FEATURES
Four different routes - romance the team at Wright Anything (except Trucy ugh) or maybe find love elsewhere!
A really stupid script which abandons plot threads and doesn't care!
Lovely pixel art from the first four Phoenix Wright games and none of that weird HD nonsense!
No soundtrack! We couldn't be bothered!
The ability to input your name! It took me ages to work how to make that work!
Athena doesn't appear even once!
It's recommended that you've played Ace Attorney 4: Apollo Justice before you play this, but honestly you'll probably be set if you've played any of them!
Co-written by Rhiannon Williams and Ric Cowley! Coded in Ren'py by Ric!
All graphics lovingly downloaded from Court Records and originally owned by Capcom, apart from a picture of a cherry blossom which it said didn't need attributing! Please don't sue us!
Download